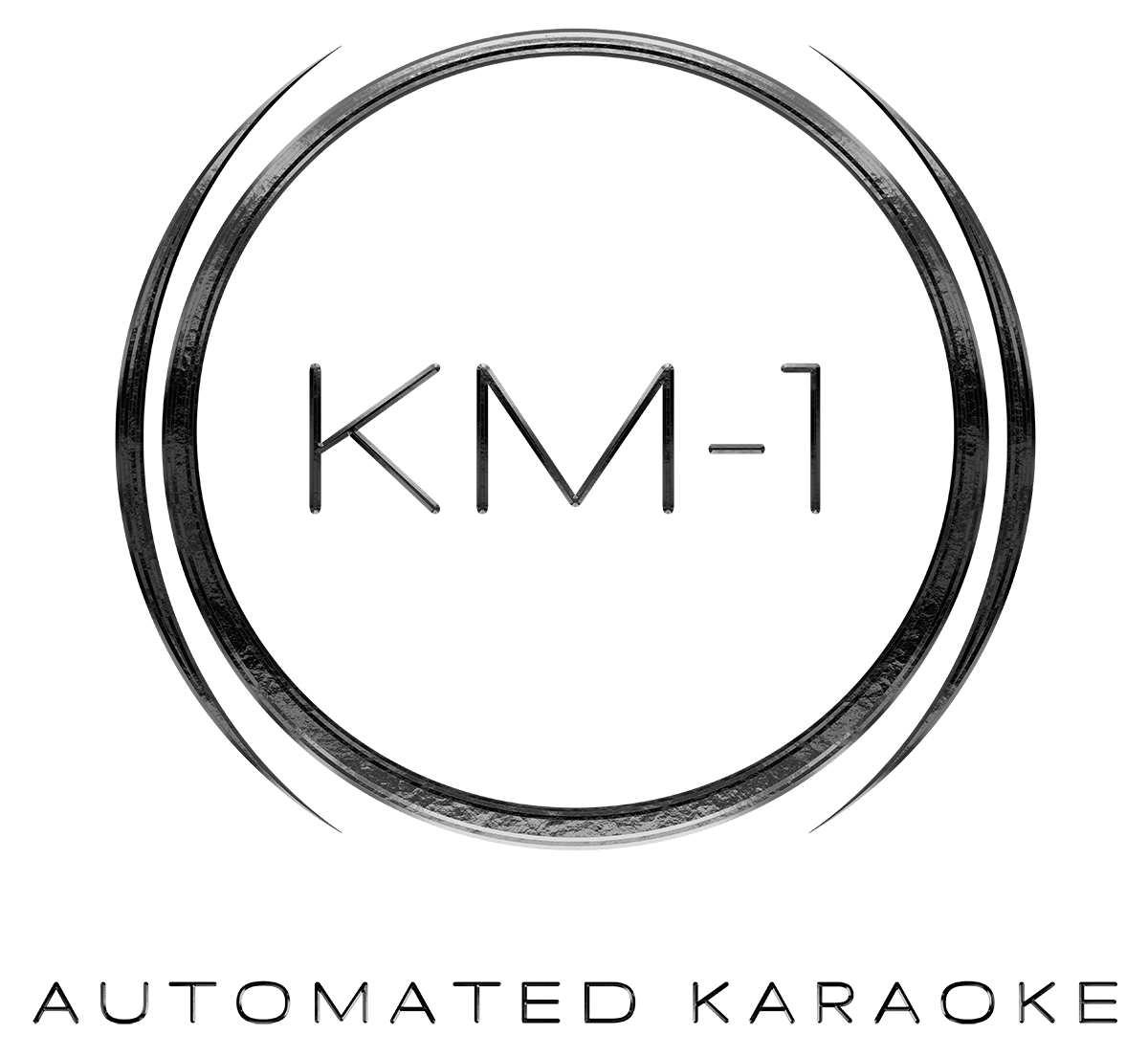 Using our automated system can drastically cut your monthly costs by over 60%. The KM-1 will always please your customers and is ready when you need it. You can even run karaoke on demand on off nights.
The average karaoke host charges from $150-$300 a night. If you are doing 2 shows a week you could be paying well over $2,000 a month. The KM-1 offers the same shows at a fraction of the price. Check out our pricing tiers for more details.
Is This Like Jukebox Karaoke?
No. Jukebox karaoke is terribly inadequate, suffering from small song libraries and insufficient equipment. Also, an operator is still needed to call names, call applause, hand out mics and run the show. The KM-1 runs a truly automated karaoke show with no need for a human host.
No. The KM-1 is only operational when you start a show. Once the show is finished, the system automatically powers itself off.
With the KM-1 you have the option of 3hr, 4hr and 5hr karaoke shows. With the Unlimited Use Tier you get the "On Demand" Mini Show options as well!
Is My House Sound System Good Enough?
The vast majority of venues have more than sufficient sound systems. Occasionally the missing ingredient is a sub-woofer for bass. Upon request we can provide a compact sub-woofer to round out your sound.
The KM-1 is for monthly lease only. Please check our pricing tiers for more information.
Can I Use it In Multiple Locations?
The KM-1 lease is valid for 1 location per lease, discounted leases for multiple locations may be available. Please contact sales for more info sales@mysingtime.com.
Yes. However there is a minimum 4 month term with our leasing agreement with an early termination fee.
What About Technical Support?
Our team is ready and able to help address any technical issues that may arise. Our agents can answer questions, and if need be, remotely log into any KM-1 box and address software issues. If there are hardware issues, we will provide a replacement in a timely manner.
Is The Karaoke Music Included?
The KM-1 works exclusively with the Karafun music library. A Karafun Professional account is required for operation. Click the button below for details.