The world's first self run karaoke system for live venues. Utilizing cutting edge technology with a compact design, the KM-1 delivers a friction-less FULLY AUTOMATED professional karaoke show.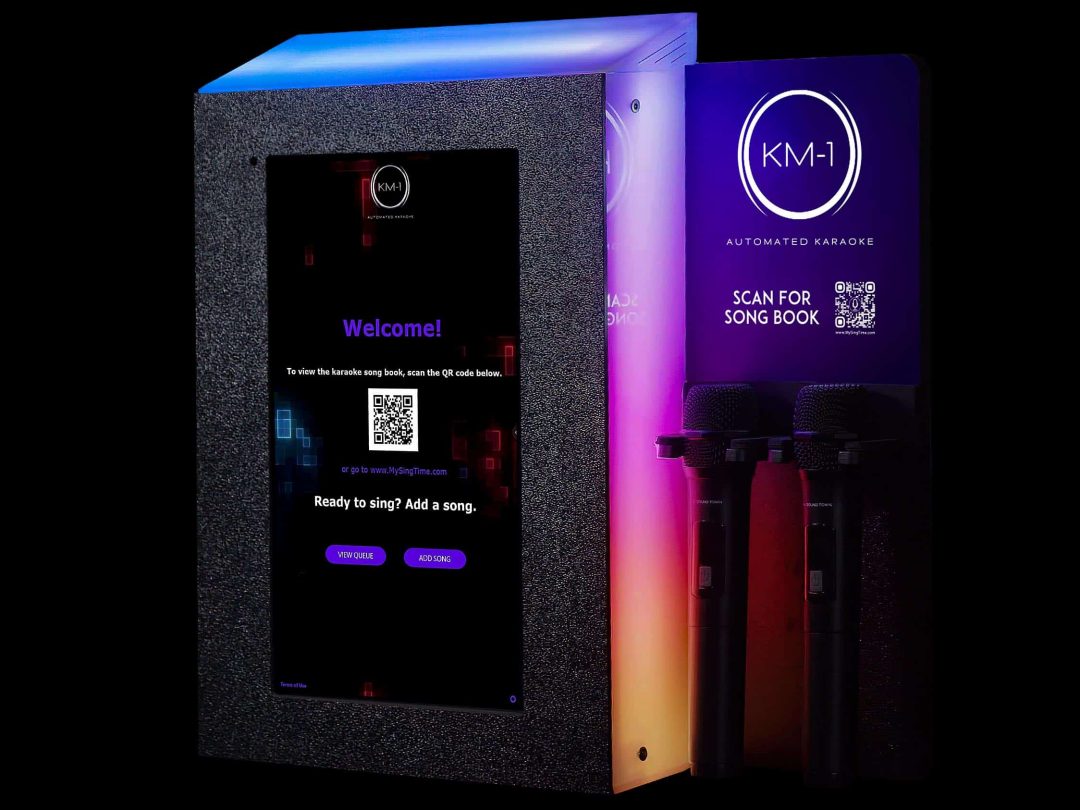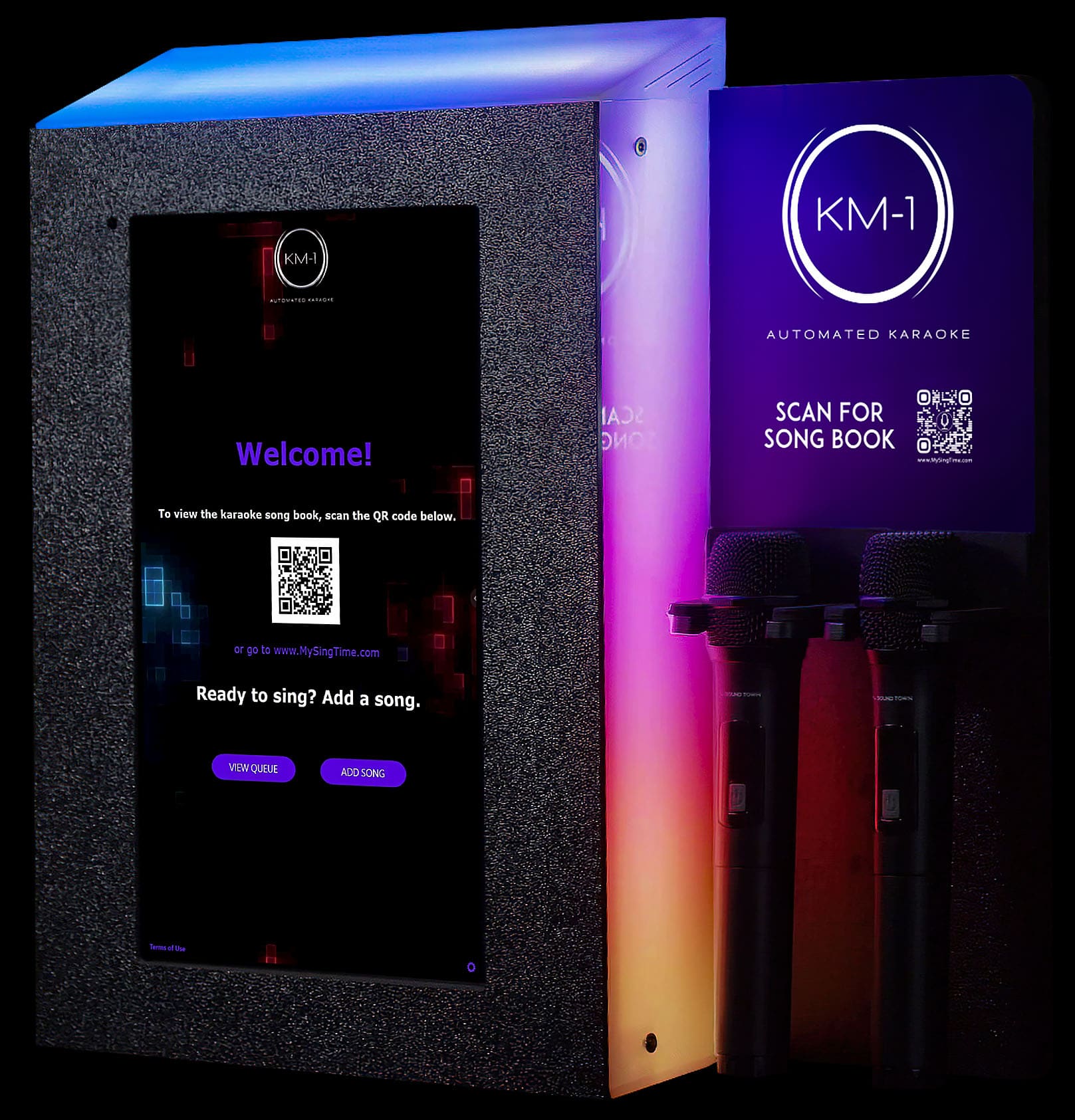 Advanced A.I. software delivers a seamless automated show, with a 16" display, high-fidelity microphones and a simple user interface.
Display karaoke song lyrics in HD on your venue TVs, with our integrated wireless technology.
No wires. No Hassle.
KM-1 Automated Karaoke System
• Fully Automated Karaoke Show Software (w/Virtual Karaoke Host)
• 16" HD User Display
• 2 Premium Wireless Microphones (w/auto-play sensors)
• Bright eye catching led light frame design
• Vocal Volume Balancer. (eliminates loud bursts from singers)
• HDMI Wireless Receiver for Venue TV (lyric Display)